THE AGENCY FOR PRE-PRIMARY, PRIMARY AND SECONDARY EDUCATION
Erasmus+
Latest news from the Erasmus + program – eTwinning, EPALE i EAAL
Erasmus+ is the EU's programme to support education, training, youth and sport in Europe. Its budget of €14.7 billion will provide opportunities for over 4 million Europeans to study, train, gain experience, and volunteer abroad.
Set to last until 2020, Erasmus+ doesn't just have opportunities for students. Merging seven prior programmes, it has opportunities for a wide variety of individuals and organisations.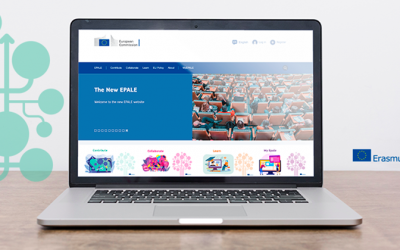 With a mission to make the brand new EPALE faster, smoother, easier to navigate, richer in content and more user-friendly… we are very happy to announce the launch of our newly designed, shiny, and colourful new website. In addition to its modern and sleek look and...
read more