THE AGENCY FOR PRE-PRIMARY, PRIMARY AND SECONDARY EDUCATION
Erasmus+
Latest news from the Erasmus + program – eTwinning, EPALE i EAAL
Erasmus+ is the EU's programme to support education, training, youth and sport in Europe. Its budget of €14.7 billion will provide opportunities for over 4 million Europeans to study, train, gain experience, and volunteer abroad.
Set to last until 2020, Erasmus+ doesn't just have opportunities for students. Merging seven prior programmes, it has opportunities for a wide variety of individuals and organisations.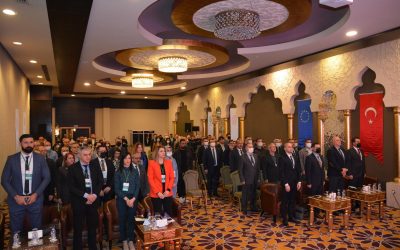 International Conference EPALE Turkey 2022 was held in Antalya on 21st and 22nd March 2022. The aim of the conference was to contribute to adult education in Turkey, give the chance for sharing good practices among national LLL institutes who are a part of EPALE...
read more